Have you found
an animal and
need help?
CAPTURE AND
CARE
How to protect and care for birds, reptiles and mammals.
Food and water
How to care for the animal in the first 24 hours.
Chick or fledgling
Analyze the situation and check if he needs your help or not, his parents should be nearby.
Wildlife recovery centres Balearic Islands
Contact
our wildlife recovery centres on each island.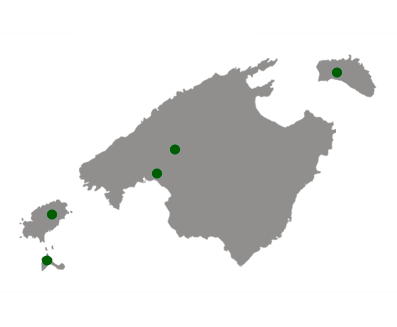 Here you can read the latest activities and news that we carry out at COFIB.

Meet the Wildlife Recovery Center. You will find information on research, volunteering, environmental education, activities, etc.